Inspired donors.
Empowered projects.
Reaching humanity.
Mission
Third Ladder provides a multi-faceted response to human suffering. Grounded in the belief that every life has intrinsic value, we promote global community by facilitating humanitarian investment opportunities that are changing the world around us; through direct services we cultivate community by bringing healing where we live. Our modern approach to charitable giving invites Partners to be involved in the process and intentional with their investment to create maximum impact for a wide reach of human need.
We invite you to extend the ladder and climb together.
Vision
To call forth a world that affirms essential value in every human being through equal rights, goodness and individual sacrifice for the whole.
History
In 2021, Third Ladder was established as a non-profit organization.  We are a team of 6 women accountable to our Board of Directors.  Each member of our team brings 8-19 years of experience in the humanitarian field – a collective blend of international project evaluation, monitoring and reporting, grant distribution, and direct rescue, therapeutic, and rehabilitation services.
Process
Within charitable giving to humanitarian needs, there are reasonable and responsible questions to ask regarding the use of funds. This is why Third Ladder's unique services offered to Partners includes a comprehensive due diligence process to evaluate grant recipients.  We identify existing international organizations who are meeting a legitimate need with methods of integrity to care for society's most vulnerable. We distribute financial grants to support meaningful efforts that contribute to a healthier humanity and a global community moving toward justice.  The grant process includes a detailed application, a review of key financial records, and an on-site visit that we believe is an integral piece in understanding the nature and reality of each program. Prior to sending a grant, Third Ladder establishes an annual Memorandum of Understanding with each grant recipient to detail the use of funds and required reporting for accountability.  Monitoring and reporting include monthly progress reports, quarterly financial reports, a third-party review/audit, and strategically scheduled routine site visit to facilitate informed giving and connect Partners to exemplary international programs.

Our Commitment to You
We want you to see the ways in which your investment is being used.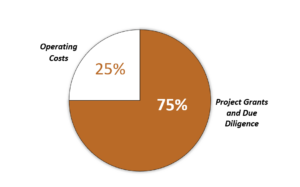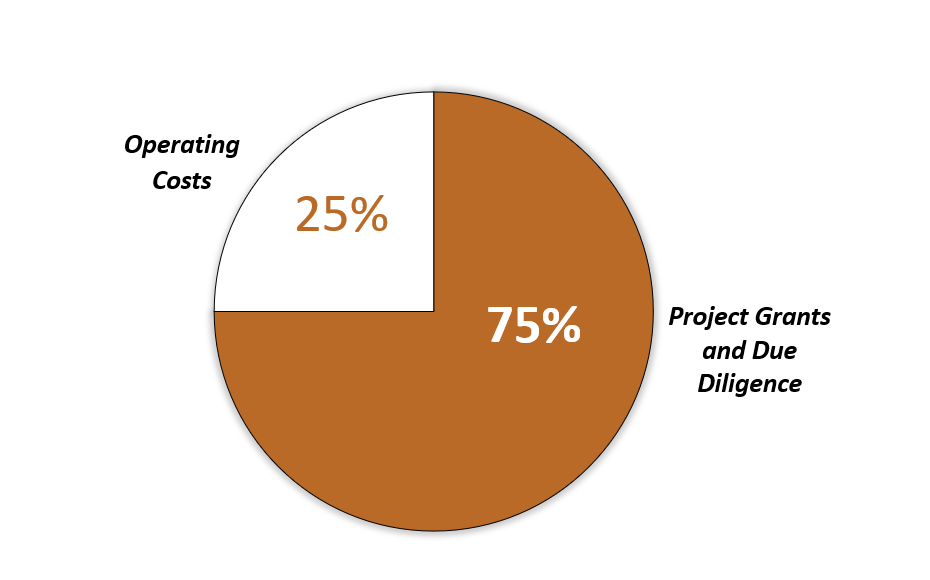 Your direct impact
For each gift you give, 75% goes directly to project grants and unique due diligence services, and 25% supports the infrastructure to evaluate projects, facilitate giving and provide responsible oversight.

Our Financial Accountability
Accountability and transparency is of utmost importance to us.  Our 990 and Annual Report detail our financial statements.
View all financials here

Our Process
Every approved project in our grant portfolio goes through a rigorous vetting process.  Once approved, the monitoring and reporting process includes monthly reports, quarterly financials, and strategically scheduled routine site visits..
"It is an equalizer among us that each one of us can be a ladder as much as each one of us needs one at times to lift us out of the broken into the beautiful."  Naomi Zacharias, Executive Director