Mallory Even Bio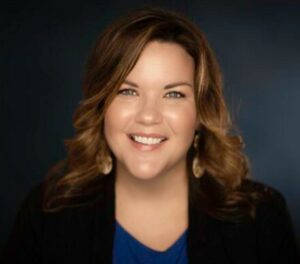 Mallory Even is a licensed and board-certified music therapist, and earned her Bachelor's degree in Music Therapy from the Florida State University. Upon moving to Atlanta, GA, Mallory worked as a music therapist in an adult and geriatric inpatient psychiatric unit and then opened her own business which served the metro Atlanta area and global communities through online services for over fifteen years. Mallory has been sought out as a guest speaker and consultant for numerous universities and organizations throughout her time as a music therapist and small business owner.
In 2016, Mallory established a grant-funded music therapy program which benefitted hospice patients and their families, children experiencing grief and loss, and refugees who relocated to the Atlanta area. This program was awarded a grant for six consecutive years, and provided over 1,600 music therapy sessions to its beneficiaries.
In December 2020, Mallory graduated from the Goldman Sachs 10,000 Small Businesses Program, a select group of small business owners from across the United States who were invited into the highly competitive program on a full-scholarship. This program focused on leadership, competitive strategy, marketing and operations management, human resource management, accounting, and finance, with instruction from top academics and proven business leaders to better enhance business performance.
When Third Ladder came to life in 2021, Mallory was honored to be invited and elected as President of the Board and to serve in that role for the first two years of the organization's existence. Now, she is thrilled to be a part of the Third Ladder team, and is honored to bring her therapeutic background and business experience to Third Ladder and its network of donors and supporters.
Mallory leads worship at her church, volunteers her time to the PTA, her children's swim team, co-leads her daughter's Girl Scout troop, and serves on the board of Music Therapy of the Rockies, a non-profit who leads Songwriting Retreats for Veterans and others with PTSD. Mallory loves her people deeply, and when not working or volunteering, you will find her making music, going to the movies, and spending time with her husband and their twins, with extended family, and with friends who have become family.