Hayley Oliver Bio
LPMT, MT-BC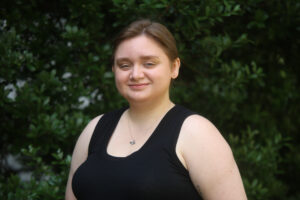 Hayley was born and raised in Lawrenceville, Georgia. She began volunteering as a recreational musician in nursing home settings at a young age, which eventually led her to a career in music therapy. 
Hayley earned a bachelor's degree in Music Therapy from Georgia College and State University, where her primary instrument was voice. She completed her music therapy internship with Metro Music Therapy. During her internship, Hayley had the privilege of working with a wide variety of populations, including autistic children, hospice patients, and individuals with traumatic brain injuries. 
Once board-certified, Hayley continued her work at Metro Music Therapy, providing services to veterans, individuals and groups in nursing homes and assisted living facilities, and individuals and groups of children and young adults with varying diagnoses. 
Hayley is thrilled to be on the Third Ladder team, bringing music therapy services to clients throughout the metro Atlanta area.