Ashley Booth Bio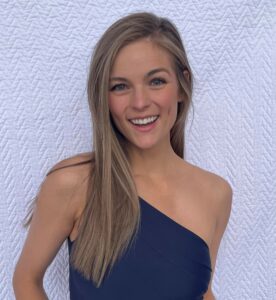 Ashley Booth has worked in the modeling, entertainment and pageant industries for 14 years. In 2006 Ashley was Miss Tennessee Teen USA and later went on to win the title of Miss Tennessee USA 2011, placing 1st runner-up at Miss USA.
Ashley juggled working in the modeling industry and being a full-time student until graduating from the University of Memphis with a Bachelors of Arts in journalism and public relations. Since then, she has lived and worked with top agencies in, Miami, Chicago, New York, Los Angeles and Toronto.
Throughout her career she has appeared in publications such as, Seventeen, Cosmo, Teen Vogue, Golf Digest, while also making 2 appearances in Times Square advertisements, several commercials, and landing a starring role in Canadian TV documentary series Hockey Wives. The docs series followed Ashley as she navigated moving to Russia for her husband, David's, hockey career. They have since called Russia home twice as well as Belarus and Norway. They welcomed their first baby girl, Ellarose, while living in Oslo, Norway in March 2020.
During the COVID-19 pandemic Ashley took advantage of the extra time at home to pursue a certification to be a Functional Nutritional Therapy Practitioner (FNTP). This endeavor was inspired by a few people very close to her that were dealing with neurological symptoms on a daily basis.
Her FNTP education alongside extensive training in evaluating functional bloodwork chemistry (through MBCE), enables her to create bio-individual protocols for each client. Instead of managing symptoms, her hope is to navigate health challenges by investigating what each individual's root causes of imbalances are and rebalance the body accordingly.
Between her work in the modeling industry and being married to a professional athlete, she has unique insight into what it takes for the body to perform optimally and not sacrificing our health for the sake of a professional or social standard. She believes we can feel, perform and look our best by paying attention to our bio-individual needs.